RESORT INFO - PLANET'GLISS - LA CHAPELLE D'ABONDANCE : Webcams, Weather...
PLANET'GLISS - LA CHAPELLE D'ABONDANCE - RESORT INFO
RESORT INFO - PLANET'GLISS - LA CHAPELLE D'ABONDANCE : Webcams, Weather. Any information on the resort of LA CHAPELLE D'ABONDANCE: Discovery, history, winter sports, champions, gastronomy...
RESORT INFO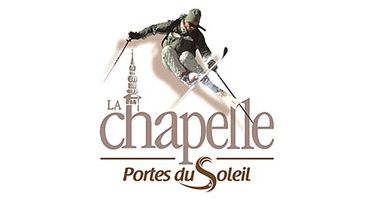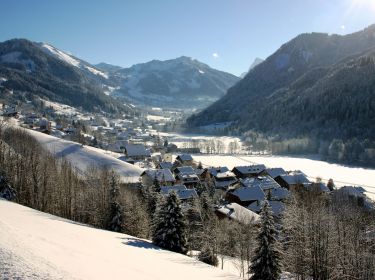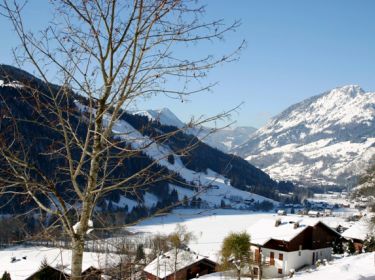 High in the mountains of Haute-Savoie, the village of La Chapelle d'Abondance offers a warm welcome to all.
Located in Northern French Alps, but only 90 minutes from Geneva airport, the village lies at the heart of a traditional farming valley in Haute-Savoie. Nestling below the lofty peaks of the "Cornettes de Bise" and the "Mont de Grange" which rise to almost 8.000 feet, the Abondance Valley is a swathe of verdant mountain pasture amongst the Alpine Peaks of the Chablais Massif. The swift waters of the River Dranse run trough the valley, enriching the fertile pasture land before flowing out into Lac Leman (Lake Geneva) near Evian.
Winter and summer, the delights of the "Valley d'Abondance" will spoil all mountain lovers.. Winter, shrouds the mountains in snow, and La Chapelle becomes a gateway to the vast Portes du Soleil ski area with some 430 km of marked pistes in straight line, 35 km of cross-country ski trails and 85 kms of snowshoes trails. With many original dishes to savour, do make sure you try some of the fabulous savoyard specialities and cheese, which carry the distinct flavour of the local soil.
In summer, the network of more than 450 miles of marked paths provides walkers the opportunity to explore easy riverside paths, or find tranquility and solitude high in the mountains above, where local ski lifts allow easy access to paths which criss cross the border between France and Switzerland. There is so much to do - try your hand at river fishing, ride the Portes du Soleil mountain bike trails, or simply find a nice sunny spot to enjoy and relax, take in the silence and even take a nap. Wildlife abounds in the valley from deer, wild boar and stags roaming the hills, to marmottes sleeping on sun warmed mountain banks, if you respect the silence there is often plenty to see, and if things are too shy then maybe check out the deer sanctuary tucked behind the old mill above the town center.
Perhaps the most important gift visitors can find in these ancient mountains is the opportunity to take a break, and unwind from the hectic pace of life - Try it !!!!


Secure Payment
Information? Contact us...
+33 4 50 73 52 04
119, Route des Contamines
74360 LA CHAPELLE D'ABONDANCE